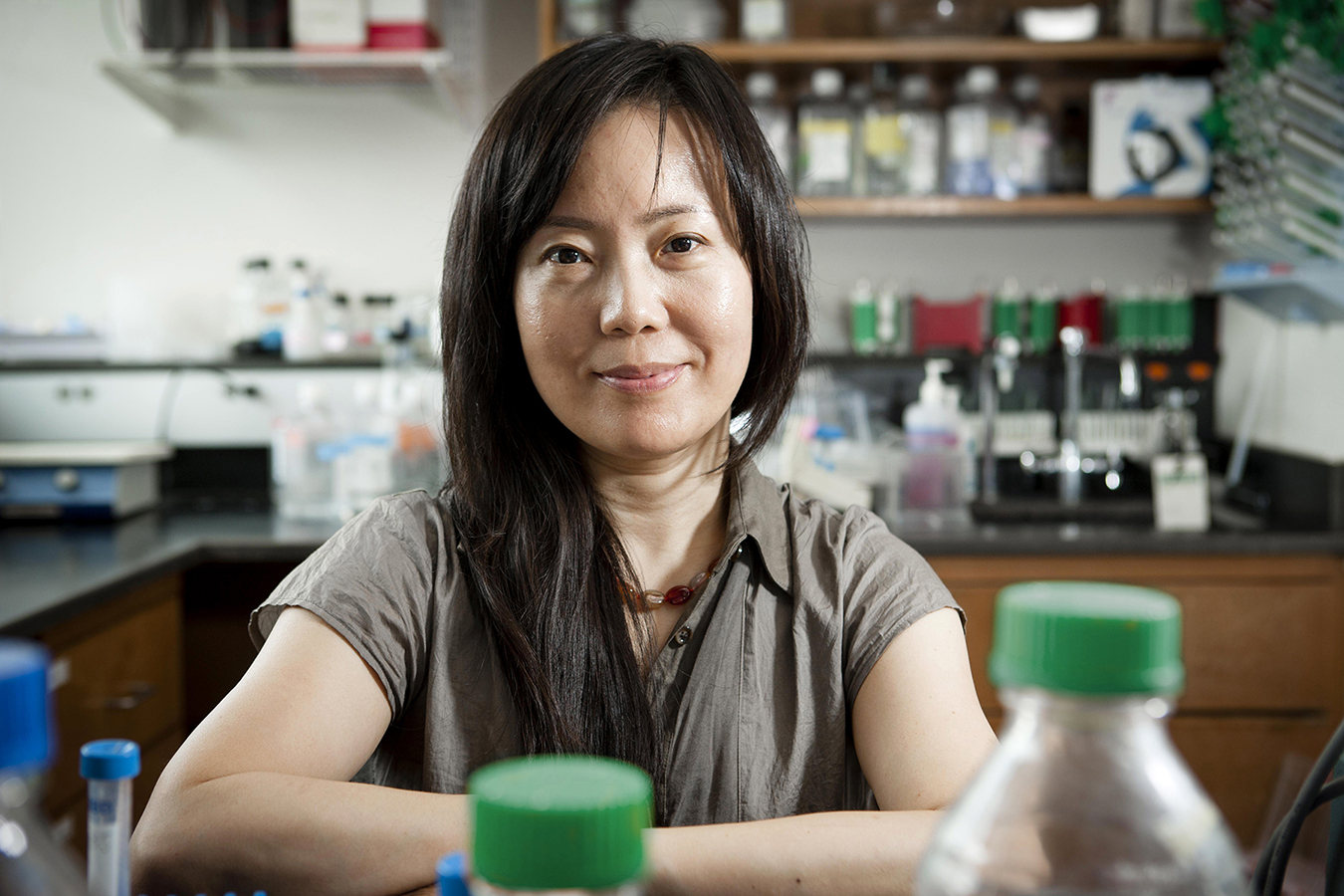 The Shen Lab studies the genetic and epigenetic basis of cancer evolution and the coevolution of anticancer immunity.
Research
Cancer develops as it prevails immune surveillance and evolves over a continuous interaction with the host defense system in a multi-stage immunoediting process. The goal of the Shen laboratory is to provide a detailed representation of the dynamic interaction between cancer and immune cells and to understand how aberrant regulation of such interaction impacts tumorigenesis, antitumor immunity, and therapeutics. To achieve this goal, Shen and her team create advanced and precision model systems including patient-derived tumor organoids and genetically engineered mouse models to gain initial insights into the role of genomic instability in immunoediting. 
Shen's research has been focused on PTEN, a guardian of the genome and a tumor suppressor gene frequently mutated in human cancer. Her lab has defined multiple PTEN pathways that guard both the genome and the epigenome, establishing the basis of their current scientific inquiry into how PTEN dysfunction impacts cancer immunogenicity. Unique tumor models created in the Shen lab, coupled with an innovative series of cellular, immunogenomic, preclinical and clinical approaches, enable comprehensive depiction of tumor-immune coevolution in the context of genetic alterations to guide the development of personalized immunotherapy. 
Current Projects:
PTEN

 

Immunogenomics 

 

Cancer vaccines

 
Bio
Shen obtained her bachelor's degree in physiology from Nanjing University and her Ph.D. degree in immunology from the University of Illinois at Urbana-Champaign. She carried out her postdoctoral work at Columbia University. Shen joined WCGS in 2014 and is affiliated with the Tri-Institutional MD-PhD training program. 
Distinctions:
Co-discovered "nuclear PTEN" (2007)

 

Irma T. Hirschl Career Scientist Award (2016)

 
Current Areas of Focus
Cancer Biology
Tumor Immunology
Chromosome Structure and Function