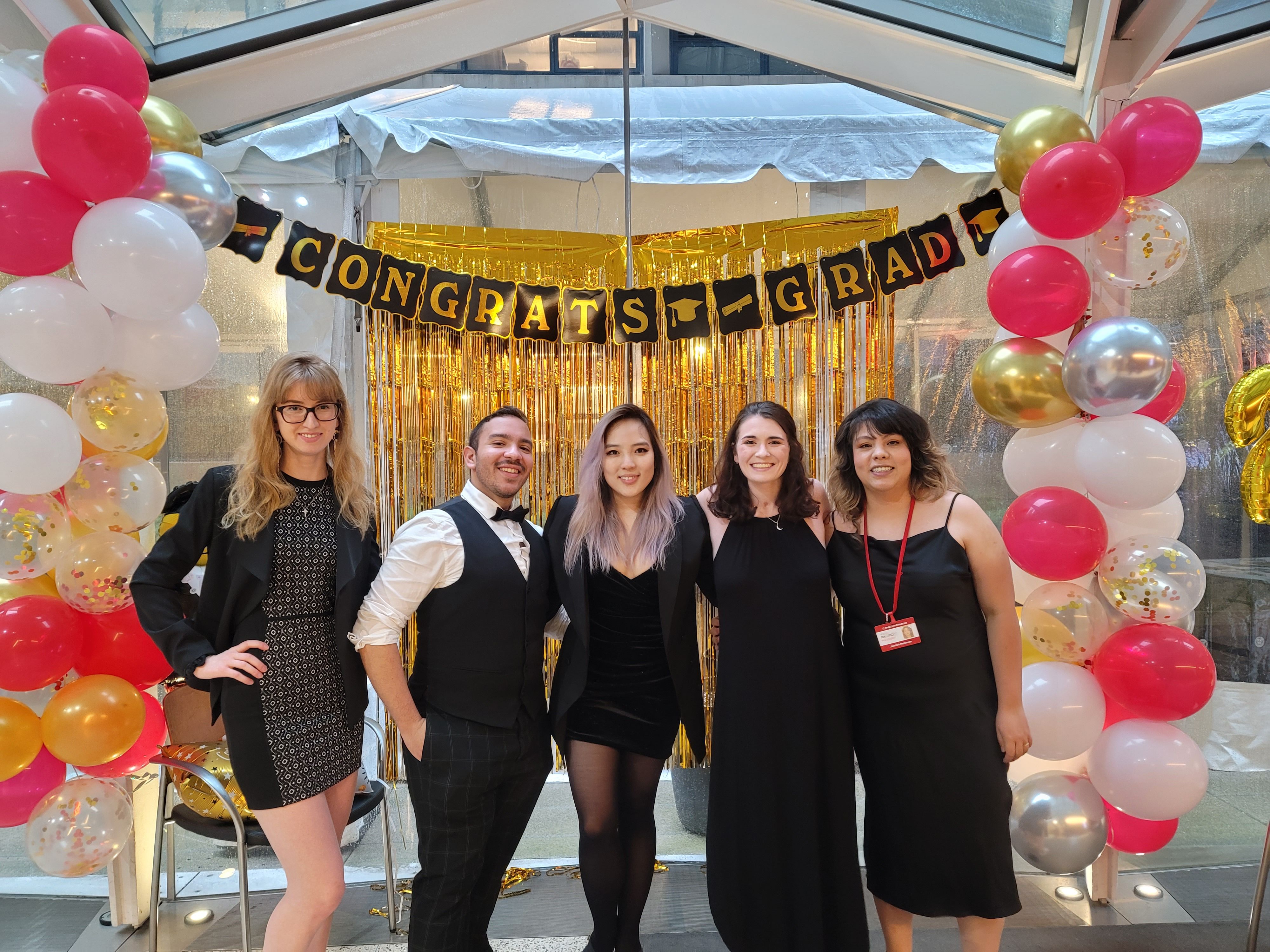 The Graduate Student Executive Council (GSEC) is the student government of the Weill Cornell Graduate School (WCGS). The purpose of GSEC is to represent the academic, social and administrative interests of our graduate student body, and to act as a liaison to WCGS administration. GSEC is responsible for distributing funding to graduate student organizations and organizing monthly student body meetings, annual student-run symposia, outreach opportunities, and social activities.
GSEC also has representation on several WCGS committees, including the curriculum committee, program-specific committees, and various executive faculty committees.
The GSEC Officers for 2021-2022 are:
President: Jinnie Kim - jik4003@med.cornell.edu
Vice President: Nickolas Almodover - nia4009@med.cornell.edu
Treasurer: Whitney Diaz - wjd4001@med.cornell.edu
Secretary: Katharine Carter - kac4008@med.cornell.edu
Parliamentarian: Ashley Tucewicz - ast4009@med.cornell.edu


The GSEC Subcommittee Liasions for 2021-2022 are:
Athletics: Chiara Evans (cme4001@med.cornell.edu)
Careers: Naira Abou-Ghali (naa4014@med.cornell.edu )
Alumni: Emily Costa (eac2006@med.cornell.edu)
Curriculum (2 Liaisons): Rachel Glenn (rag4005@med.cornell.edu) and Bjoern Perder (bjp4001@med.cornell.edu)
Housing (2 Liaisons): Helene Jahn (hej2008@med.cornell.edu)
Library/Tech: Chloe Lopez-Lee (chl2053@med.cornell.edu)
Security: Carolyn Maskin (crm2009@med.cornell.edu)
Wellness: Pei-Ching Huang (pch2001@med.cornell.edu)
Diversity: Mamadou Bah (mab4025@med.cornell.edu)
Student Overseer: Andrew Griswold (ang2055@med.cornell.edu)



GSEC meets monthly between September and June each year, and additionally when necessary. The meetings are open to all graduate students, and serve as forums to discuss past and upcoming events, issues that may have arisen in specific committee meetings, and any other student concerns. GSEC also works closely with WCGS administration, including the dean of the graduate school and the administrative director, to address the various issues of our student body.
Specific GSEC committees organize annual graduate student events, including recruitment, orientation and the Vincent du Vigneaud Annual Research Symposium. The du Vigneaud symposium each spring affords more than 100 graduate students the opportunity to share their research through posters and oral presentations. The symposium honors the late Dr. Vincent du Vigneaud, former Chair of Biochemistry at Weill Medical College and recipient of the 1955 Nobel Prize for Biochemistry. Furthermore, a unique aspect of WCGS is our student-run recruitment and orientation events. This sets WCGS apart from other graduate schools, and allows prospective and matriculating students a chance to discover Weill Cornell from an authentic student perspective.
One of GSEC's main functions is to organize social and charitable activities. Popular GSEC-sponsored activities have included a Halloween party, a Thanksgiving potluck, outreach Science Days with local middle and high school students, a winter ski trip and social activities associated with annual graduate student recruitment. GSEC also provides funds to clubs and organizations tailored to specific hobbies or interests such as soccer, yoga, volleyball and crafting, as well as vocational clubs such as consulting and biotechnology. For more information, students may email gsec@med.cornell.edu.