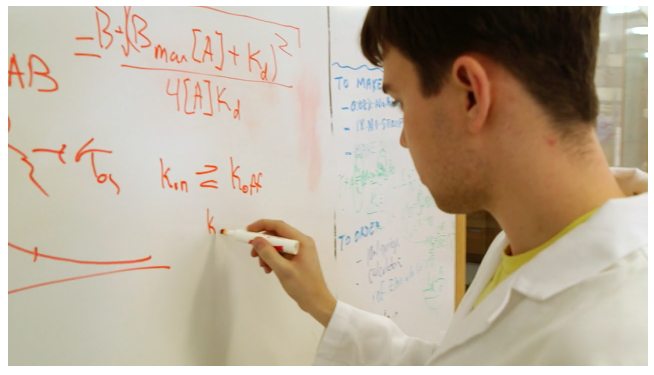 PhD Applications for academic year 2019 are now closed.

Instructions for Completing and Submitting a PhD Application
The GRE is required for all applicants to the Pharmacology program ONLY. The GRE is optional for the Allied BCMB program, Immunology & Microbial Pathogenesis, Neuroscience and Physiology, Biophysics and Systems Biology Programs.

Please note:
Applicants for admission must be graduates of an accredited college or university, and must show evidence of their abilities for advanced work as indicated by their scholastic records, training and experience.


All application forms and supporting documents can be submitted online. You will be asked to submit or upload:


Unofficial transcripts of all previously attended colleges and universities. An official transcript will be requested from accepted students prior to matriculation.
Foreign Transcripts must be transcribed and evaluated by WES (World Education Services) Academic Evaluation Services, Inc., or Globe Language Services if you need your transcript translated to English.
For applicants to the Pharmacology program: Valid GRE scores. GRE scores are only valid for five years after the test date. Please list your GRE scores in the application. Additionally, official scores must be sent directly to the Weill Cornell Graduate School of Medical Sciences by the Educational Testing Service. The Institution Code Number is 4132. Please visit http://www.ets.org/gre for more information and to register for the test. GRE Scores are optional for the following programs: Biochemistry & Structural Biology, Cellular & Developmental Biology, and Molecular Biology program (Allied BCMB), Immunology & Microbial Pathogenesis program, Neuroscience program and Physiology, Biophysics and Systems Biology program.
TOEFL scores for students who have not received a degree from an English language institution. TOEFL scores are only valid for two years after the test date. Register to take the TOEFL at http://www.ets.org/toefl. The Institution Code Number is 2119.
Three letters of recommendation from professors or other professionals who are in a position to judge your preparation and fitness for graduate work in the proposed program(s) of study. Letters must be submitted electronically as instructed through our online application.



An application processing fee of $95 will be charged through the BioMedCAS application system


Please make sure your application and all supporting materials, including letters of recommendation are submitted by the December 2, 2018 deadline to guarantee review.
TOEFL Exemptions
The English language proficiency requirement may be waived if the applicant meets the following criteria:
Received or will receive by the time of enrollment a degree from an accredited institution in the United States or a country where English is a recognized official language.
Fee Waiver
Weill Cornell Graduate School of Medical Sciences does not want financial need to prevent domestic students from applying. We therefore offer fee waivers to U.S. applicants who:
Participated in a special program or conference designed to support underrepresented students in science – e.g. The ACCESS Summer research program, Leadership Alliance, Annual Biomedical Research Conference for Minority Students (ABRCMS), Society for Advancement of Chicanos/Hispanics and Native Americans in Science (SACNAS), Minority Access to Research Careers (MARC), Association on Higher Education And Disability (AHEAD), or McNair Scholars.

Can justify financial need
Applicants can request a fee waiver by sending the following information to WCGS-Admissions@med.cornell.edu: name, date of birth, and justification of financial need or special program/conference information (name of the special program or conference, date of participation and proof of participation). Fee waiver requests will be reviewed on a case-by-case basis. Approved fee-waiver applicants will receive an email reply with a one-time fee waiver code to be entered at the end of the application.
WCGS seeks applications from students with diverse undergraduate degrees and encourages applications from students who are from underrepresented groups, have disabilities, or are from disadvantaged backgrounds. (We recognize that some applicants may belong to more than one of these categories.)