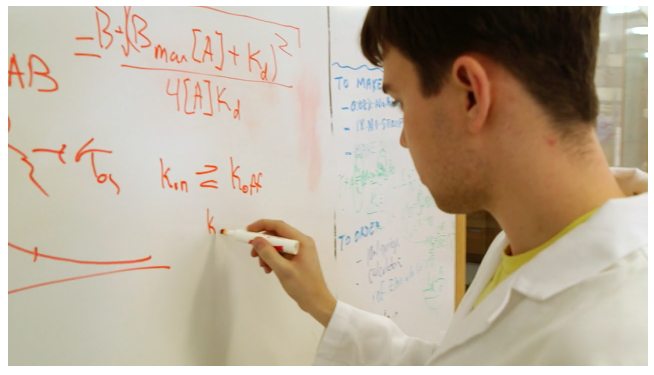 Instructions for Completing and Submitting a PhD Application
The GRE is Optional For All Programs.
Applications to the Weill Cornell Graduate School of Medical Sciences (WCGS) are accepted in seven programs of study for the degree of Doctor of Philosophy (PhD).
An applicant must have earned a baccalaureate degree or equivalent from a college or university of recognized standing, and show promise of ability to pursue advanced study and research, as judged by his or her previous record.
Students are admitted once a year for the start of the academic year in the Fall, which is defined by the start of courses in September. The application process occurs in the preceding academic year (the application deadline is December 1st).
Please note:
Applicants for admission must be graduates of an accredited college or university, and must show evidence of their abilities for advanced work as indicated by their scholastic records, training and experience.


All application forms and supporting documents can be submitted online. You will be asked to submit or upload:


Unofficial transcripts of all previously attended colleges and universities. An official transcript will be requested from accepted students prior to matriculation.
Foreign transcripts must be transcribed and evaluated by World Education Services (WES) or a similar evaluation service. WES evaluations may be submitted directly to the BioMedCAS application system as per the application instructions. Approved vendors providing these services are current members of the National Association of Credit Evaluation Services (NACES). The list of current members is available at https://www.naces.org/members. 
GRE scores are optional for all Weill Cornell PhD programs.

GRE scores are only valid for five years after the test date. Please list your GRE scores in the application. Additionally, official scores must be sent directly to the Weill Cornell Graduate School of Medical Sciences by the Educational Testing Service. The Institution Code Number is 4132. Please visit

http://www.ets.org/gre

for more information and to register for the test.

TOEFL (http://www.ets.org/toefl) or IELTS (https://www.ielts.org/) scores are required for all international students who do not qualify for an exemption (see below). TOEFL scores are only valid for two years after the test date. TOEFL results may be submitted directly to your admissions application using Institution Code Number is #B765. 
Three letters of recommendation from professors or other professionals who are in a position to judge your preparation and fitness for graduate work in the proposed program(s) of study. Letters must be submitted electronically as instructed through our online application.



An application processing fee of $80 will be charged through the BioMedCAS application system. Application fee waivers are available to US citizens, permanent residents, or undocumented applicants who have demonstrated financial hardship or participated in specific pipeline programs.


Please make sure your application and all supporting materials, including letters of recommendation are submitted by the December 1, 2020 deadline to guarantee review.
After a completed application is received, the application and all supporting information are initially screened by an admissions committee of the program of study to which the student is applying. The strongest candidates are invited to attend one of the two Graduate School's recruitment days held at the end of January and beginning of February. During these two-day periods, applicants experience program orientation, personal interviews and opportunities to interact with fellow applicants, current graduate students and faculty.
Following interviews, each program forwards recommendations on candidates for acceptance to the Graduate School Dean for final decision, who then notifies candidates of their acceptance. The final date for acceptance is April 15.
TOEFL Exemptions
The English language proficiency requirement may be waived if an applicant meets at least one of these criteria:
Is a citizen or permanent resident of the United States or its territories (e.g., Puerto Rico), or a citizen of the United Kingdom, Ireland, Australia, New Zealand or Canada. Applicants who are citizens of India, Pakistan, the Philippines, Hong Kong, Singapore, etc. are not exempt from the requirement.


At the time you enroll at Weill Cornell, you will have studied in full-time status for at least two academic years within the last five years in the United States, the United Kingdom, Ireland, Australia, or New Zealand, or with English language instruction in Canada or South Africa. Even if English was the language of instruction at your school, if you did not study in one of these countries you are not exempt from the requirement. You must submit a transcript that shows you attended college in one of the approved locations, and that your academic program was at least two years in length.