Bio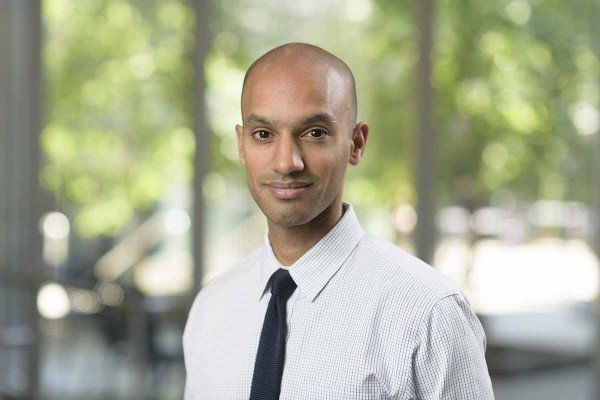 Santosha Vardhana is a physician-scientist. As a medical oncologist, he specializes in caring for people with Hodgkin lymphoma and non-Hodgkin lymphoma. As a researcher, he studies how understanding the metabolic behavior of immune cells can improve immunotherapies for human cancers. His research has identified alterations in cellular metabolism that contribute to immune dysfunction and cancer cell survival in tumors and viral infections.   
He works to understand the basis for immune responses and immune evasion in cancer and enhancing the ability of T cells to recognize and eliminate cancer cells. In particular, he is exploring how adaptive metabolic shifts in cancer cells promote survival and metastatic spread and how altered metabolism in the setting of chronic antigen exposure promotesT-cell exhaustion, limiting antitumor responses. 
Dr. Vardhana earned his doctorate in immunology at New York University School of Medicine in 2009 after he earned his medical degree there in 2011. After completing his residency in internal medicine at New York-Presbyterian in 2013, he joined MSK's Lymphoma Service while pursuing a postdoctoral fellowship in the laboratory of Craig Thompson, which he completed in 2020. He has won numerous awards for his research, most recently the SARS-CoV-2 Research Award from the Pershing Square Sohn Cancer Research Alliance.
Lab websites:
Research Topics
Lymphocyte Biology
Tumor Immunology