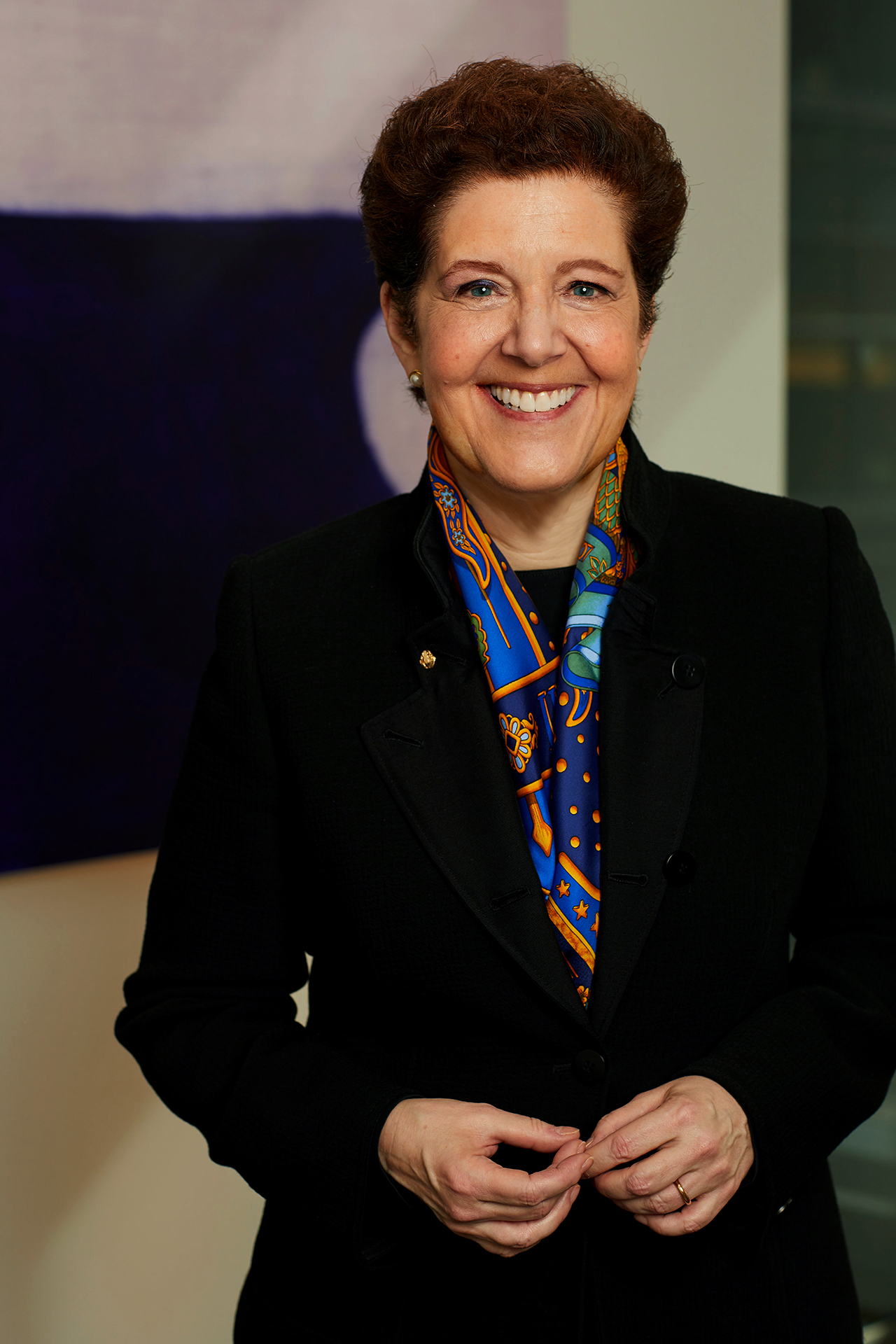 The Ross lab examines how human gene mutations, monogenic or in complex combinations, contribute to nervous system disorders in order to better understand molecular mechanisms underpinning brain function in development and aging.
Research
The Ross laboratory investigates mechanisms that underlie neurological disorders using human genetics and genomics, cell biology, mouse models and patient derived stem cells. Common threads in this work are the discovery and leveraging of gene mutations causing neurological disorders as a window on the drivers of brain development, function, and neurodegeneration. Examples include examination of the importance of LIS1 to brain development, maturation and aging. Loss of half of normal LIS1 levels causes a neuronal migration brain malformation called lissencephaly (smooth brain). Ross and colleagues examine LIS1 function in brain throughout life. They showed that LSI1 has a molecular signaling role through small GTPases that is highly sensitive to expression levels.  While early deficits in LIS1 can impact cell migration, and neuronal synaptic plasticity, reductions later in life promote neurodegeneration. In another project they are using patient-derived induced pluripotent stem cells (iPSCs) and CRISPR-edited stem cells to determine whether variation of particular single nucleotides found in patients are the likely cause of their developmental delay and epilepsy. This information is being used to generate a computational tool for predicting whether the variant is tolerated or likely to cause disease. Another major effort aims to illuminate the genetic and environmental factors leading to neural tube defects (NTDs), which arise at the earliest stages of brain formation, when the embryonic neural plate must form the tube-like structure that gives rise to brain and spinal cord. The Ross lab tackles the complex genetics of human NTDs, in particular spina bifida, a survivable NTD that causes paralysis below the level of the lesion and multiple associated disabilities. Her lab is pioneering population based whole genome studies in spina bifida patients, applying systems biology and machine learning to identify patterns of risk and optimize prevention. 
Figure 1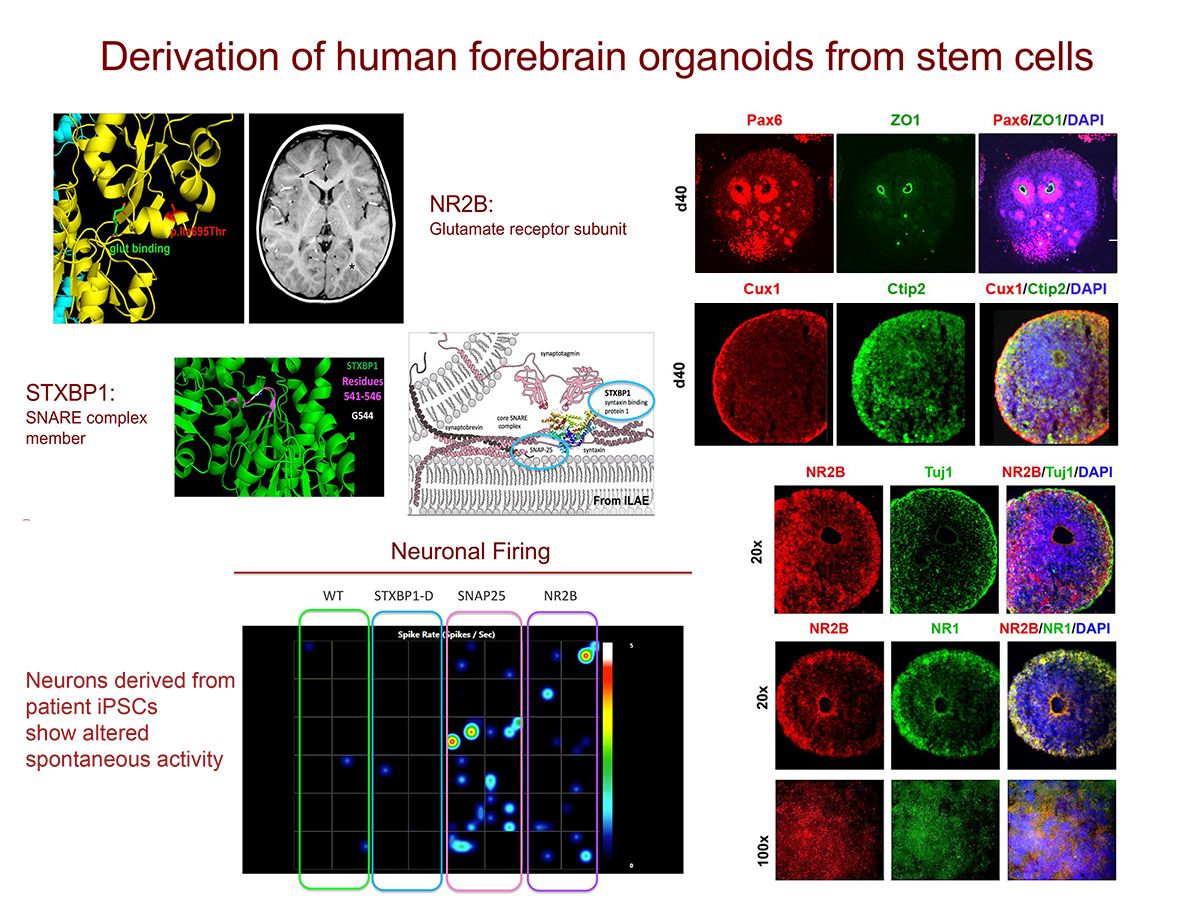 Figure 2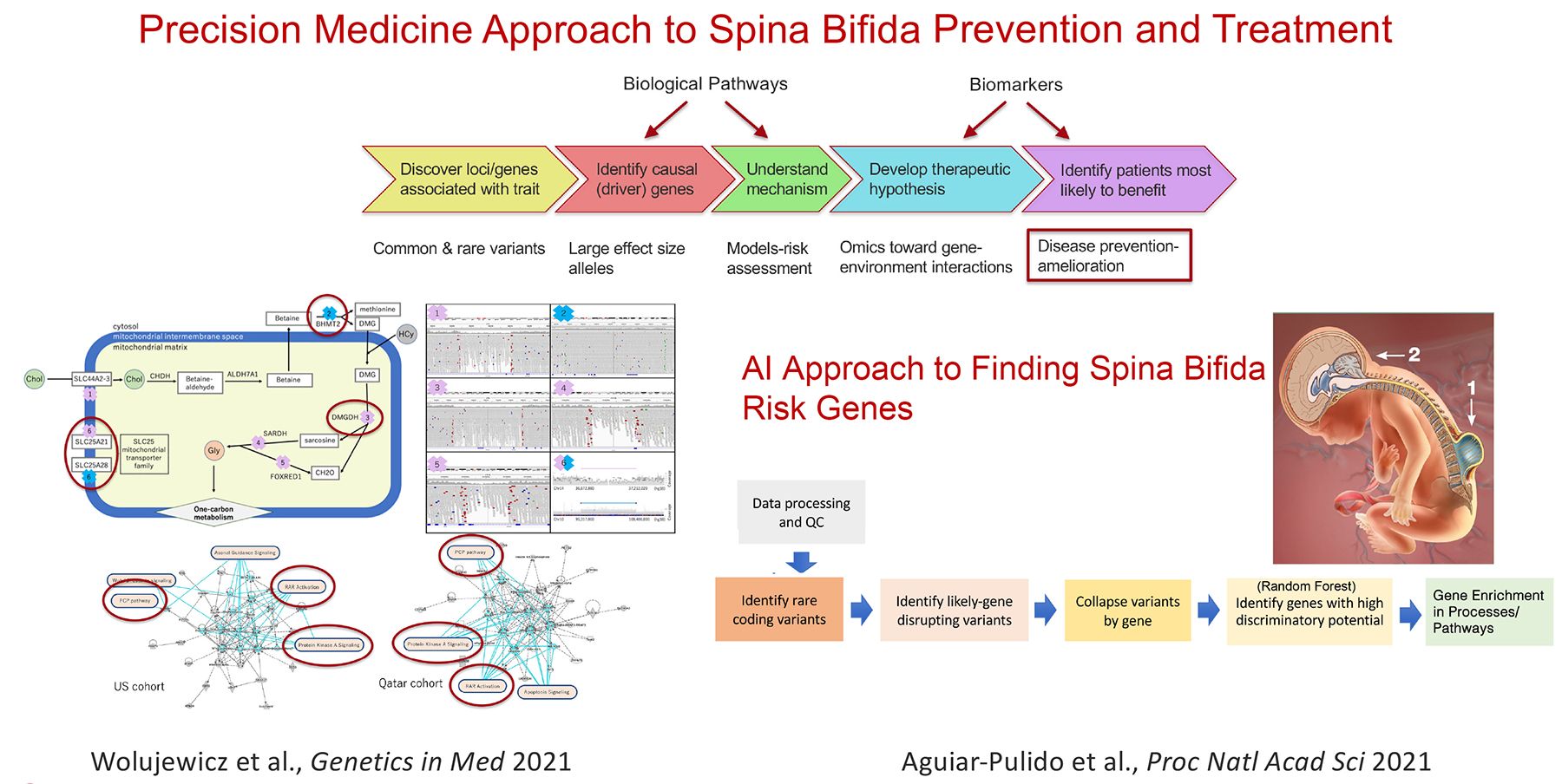 Complex genetics of structural birth defects (Spina Bifida)

 

Polygenic Risk

in

Multiple Sclerosis, Alzheimer's Disease and Related Dementias (ADRD)

 

Stem cell (iPSC) modeling of monogenic diseases 

 

RNA splicing and human

disease

 
Bio
Ross earned her MD and PhD degrees from Cornell University Medical College, Neurology Residency from Massachusetts General Hospital and postdoctoral training in molecular genetics first at Harvard Medical School with Howard Goodman and then at Rockefeller University with Nathaniel Heintz. She established her own lab in areas of positional mutation cloning and human genetics at the University of Minnesota before being recruited back to Weill Cornell Medical College as a full professor.
Distinctions:
Identified

core cell cycle regulator, cyclin D2, as critical for human

fetal

brain development and

behavior

 

D

emonstrate

d

signaling role of

PAFAH1B1 (LIS1) through Rho GTPases

 

Identified

mutation in minor spliceosome RNA, RNU12 causes human

ataxia

 

Nathan Cummings Professor of Neurology and Neuroscience, Weill Cornell

 

Chair, Neuroscience Graduate Program, Weill Cornell Graduate School of Medical Sciences

 

Chair, Master of Science in Genetic Counseling, Weill Cornell Graduate School of Medical Sciences

 

Founded the Center for Neurogenetics,

Weill Cornell Medicine

 

President, American Neurological Association (2023-2025)