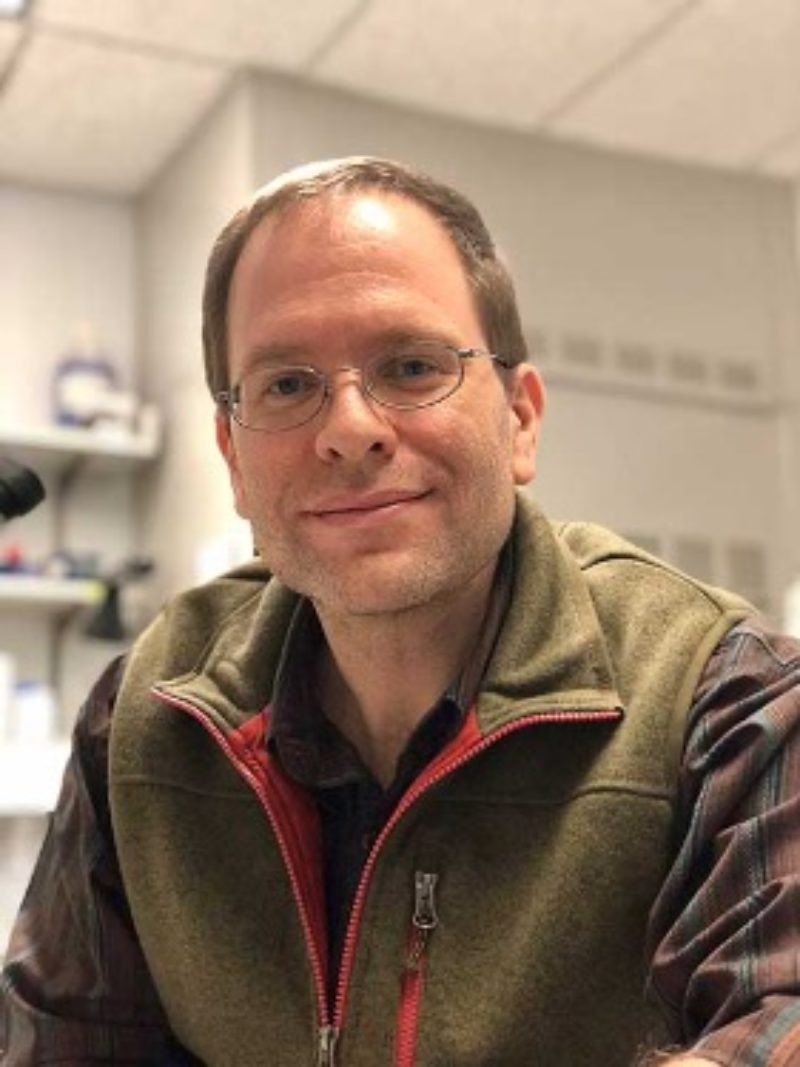 The Dittman lab studies the molecular underpinnings of synaptic communication in the brain using genetic, biochemical, biophysical, and imaging approaches.
Research
Question: How do synapses work?  Chemical synapses are a major communication channel through which neurons communicate, and their remarkable speed, diversity, and plasticity have captured the imagination of neurobiologists for decades.  Jeremy Dittman studies the molecular mechanisms underlying neurotransmitter release using C. elegans as a model nervous system.  In particular, the Dittman lab has focused on several critical presynaptic proteins that function to capture and position synaptic vesicles extremely close to their target plasma membrane while preventing the vesicles from fusing until activity triggers the fusion command in the form of an elevated calcium signal.  Human mutations associated with neurological and psychiatric dysfunction have been discovered in several key presynaptic proteins, so the lab has also focused on investigating these mutations at a mechanistic level to better understand their associated pathophysiology.   
 Figure 1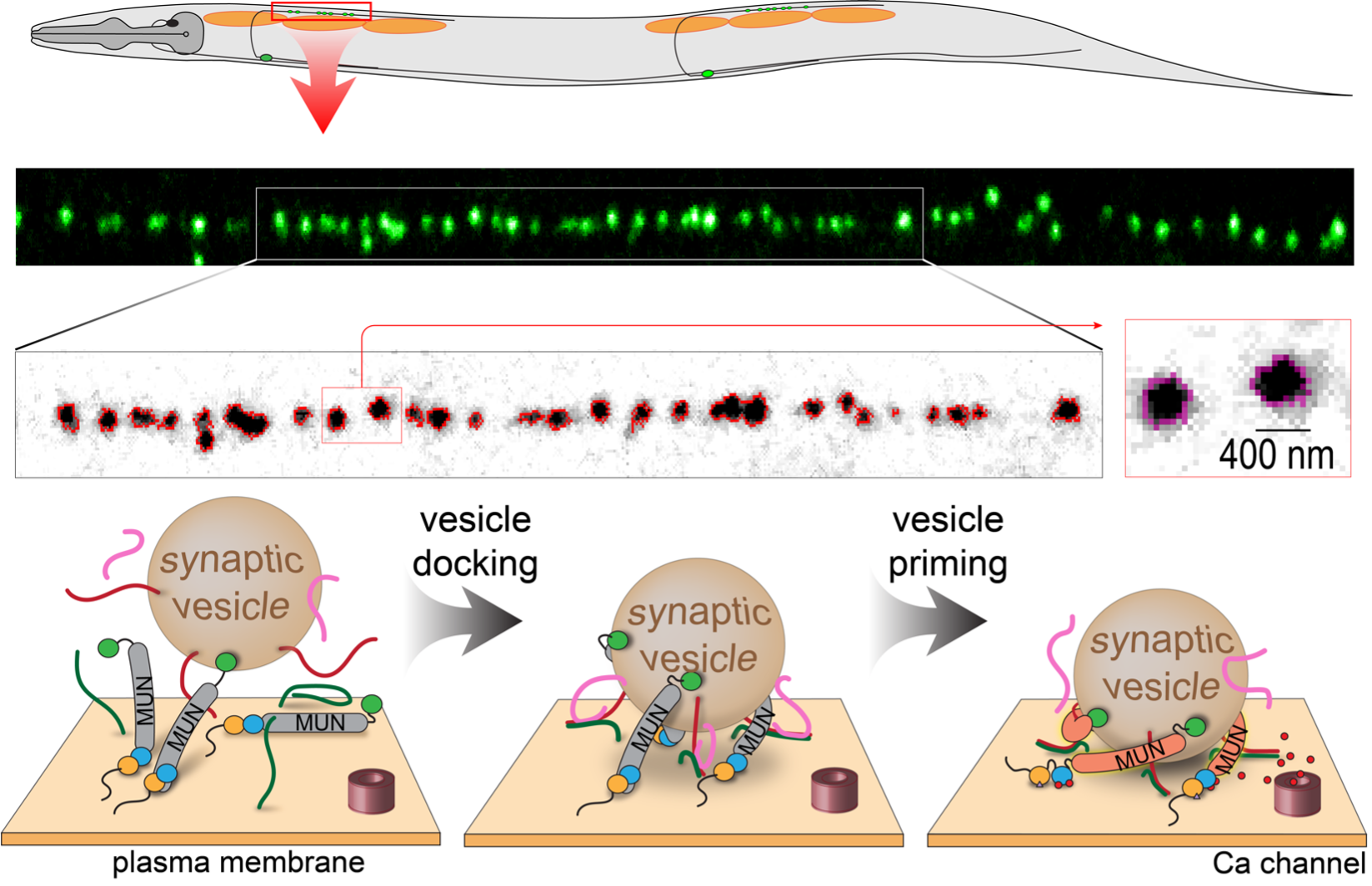 Structure/Function Studies of Munc13 and its interacting proteins

 

Modeling human disease mutations in presynaptic proteins using

C. elegans

 

Membrane curvature sensing by Complexin

 

Imaging presynaptic organization in vivo

 
Bio
Dittman joined the faculty at WCM in 2008 and is now an Associate Professor in the Biochemistry Department.  He completed his undergraduate studies in physics, chemistry, and biology at Stanford University and then obtained MD and PhD degrees at Harvard Medical School in Wade Regehr's lab, followed by postdoctoral work with Josh Kaplan at Berkeley and MGH. 
Damon

Runyun

CRF Postdoctoral Scholar (2000)

 

Rita Allen Scholar (2009)

 

Basil O'Connor Scholar (2009)

 

WCM Excellence in Teaching Award (2013)

 

Irma T. Hirschl Scholar (2014)

 

Nancy & Samuel Fleming Research Scholar (2015)

 

Elected into the American Society for Clinical Investigation (2018)

 
Current Areas of Focus
Neural Systems
Membranes and Membrane Proteins
Molecular and Structural Biophysics