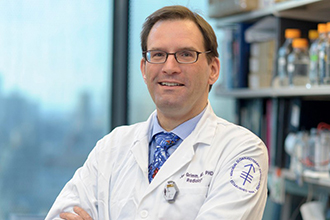 The Grimm lab focuses on the development of novel and innovative approaches for cancer diagnostics and therapy. These approaches evaluate underlying biology and utilize nanotechnology, chemistry and physics interrogated with modern imaging methods. 
Research
Research in the Grimm lab is innovative and diverse, and generally falls within one of three categories: 
1. Novel imaging approaches: We developed and are using Cerenkov imaging both in clinical applications to monitor targeted radiotherapies in cancer patients, as well as to develop new therapies. We are also involved in paradigm-changing research in multiplexed PET imaging, which allows us to simultaneously image more than one PET tracer in the same individual. Additionally, we are developing short-wave infrared imaging and optoacoustic imaging methods and probes for biomedical applications.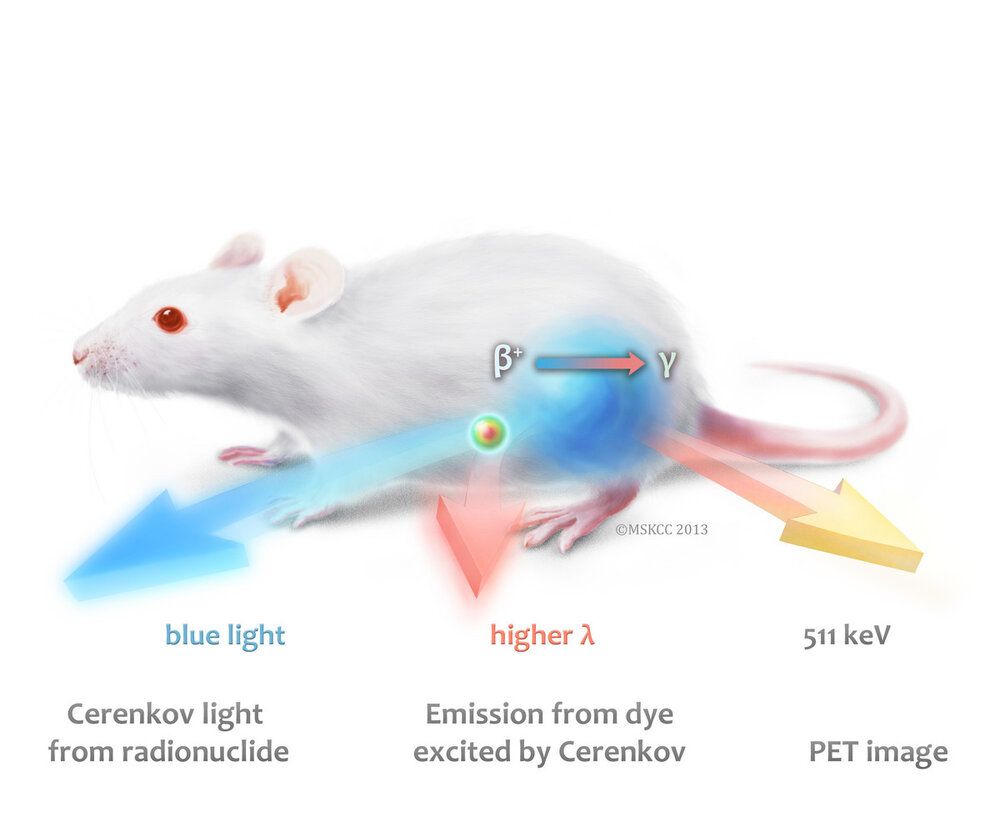 2. Nanotechnology: We are synthesizing novel nanoparticles as contrast agents and smart drug carriers for cancer diagnostics and therapy and pioneering new treatment and diagnostic strategies with existing clinically approved nanoparticles. We have used iron oxide nanoparticles as an anti-neoplastic agent to induce ferroptosis in tumors, to deliver drugs to tumors and monitor drug release non-invasively, and to modulate the tumor immune microenvironment under certain biological conditions. Our arsenal of modern imaging methods enables this research.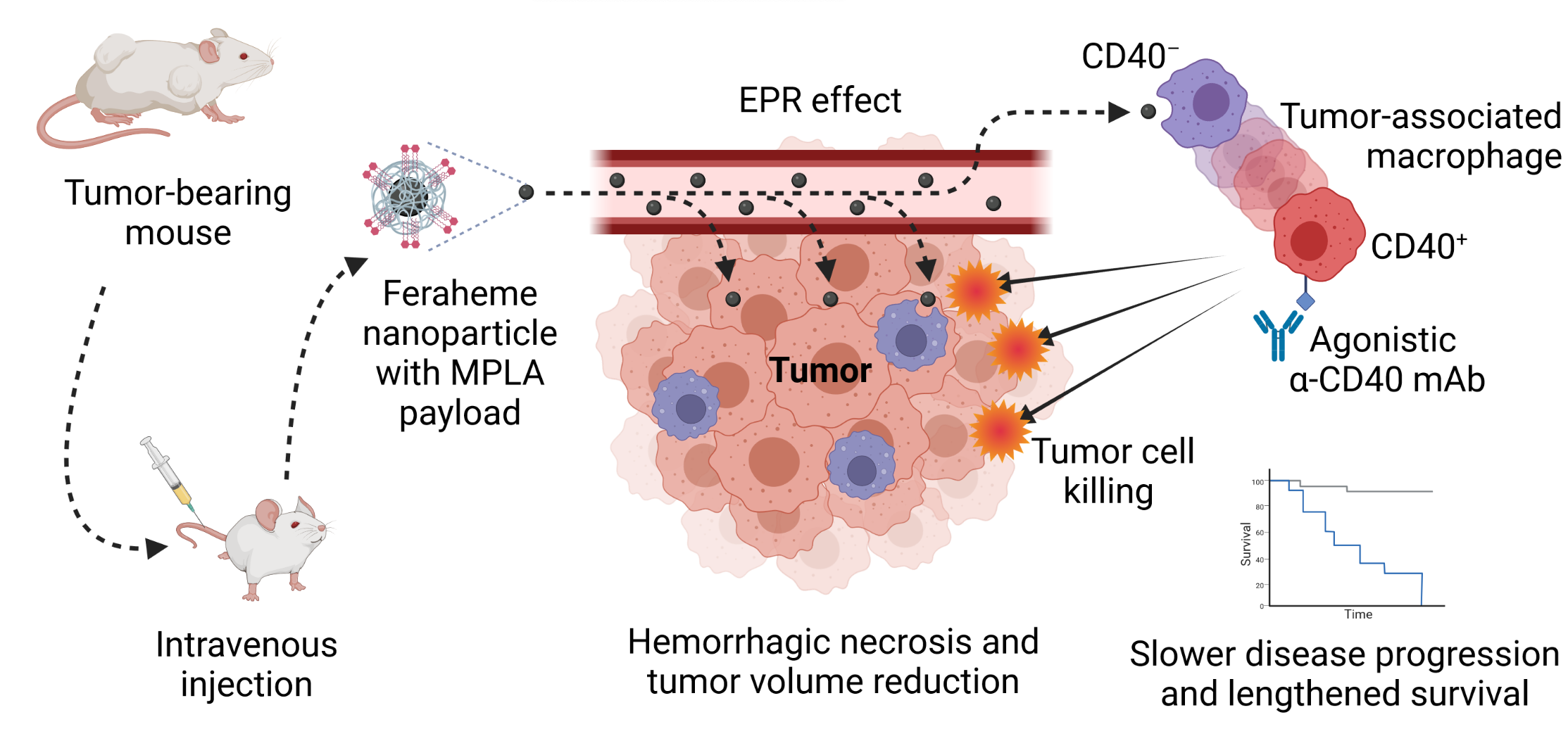 3. PSMA in tumor neovasculature: We are exploring the biological role of prostate-specific membrane antigen (PSMA) in prostate cancer and beyond. We demonstrated that PSMA provides a druggable oncogenic signaling function in prostate cancer and are currently exploring its role in tumor neovasculature. We are developing a microfluidic "organ-on-chip" system that allows us to grow and observe a 3-dimensional tumor with microvasculature on a microfluidic chip.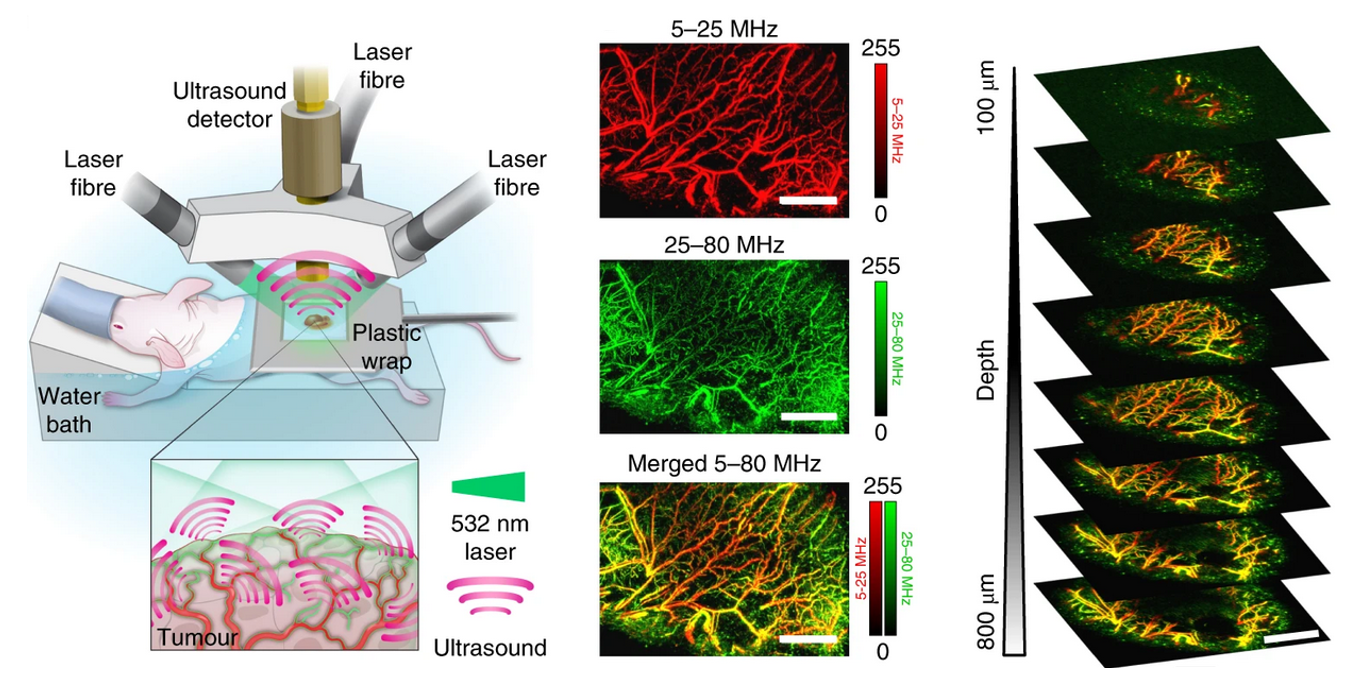 Current Projects:
Clinical Cerenkov imaging of radiotracers

 

Optoacoustic imaging of tumor vasculature and hypoxia

 

Short-wave infrared imaging of small molecule probes 

 

Triple-coincidence PET imaging of multiple targeted radiotracers

 

Iron oxide nanoparticles for cancer ferroptosis induction

Iron oxide nanoparticles for cancer immunotherapy 

 

Effects of PSMA on neovascularization 

 

Modeling PSMA biology on a microfluidic chip system
Bio
Dr. Grimm received his medical degree from the University of Hamburg and his PhD from the University of Schleswig-Holstein. He was a postdoctoral fellow and then faculty in the Center for Molecular Imaging research at Massachusetts General Hospital in Boston from 2002-2006, and is currently a Professor in Radiology and in Pharmacology at Weill Cornell Medical College. At Memorial Sloan Kettering Cancer Center, he is also a Member of the Molecular Pharmacology Program, an Attending at Memorial Hospital (in Radiology and Molecular Imaging and Therapy service) and a Professor at the Gerstner Sloan Kettering Graduate School of Biomedical Sciences.  
Distinctions:
Research Award, Dept. of Radiology, University of Kiel (2001)

 

Society of Molecular Imaging Young Investigator Award (2004)

 

NIBIB Edward Nagy New Investigator Award (2014)

 

Elected Member of the American Society of Clinical Investigation (2018)

 

Distinguished Investigator Award, Academy for Radiology and Biomedical Imaging Research

(

2019

)
Current Areas of Focus
Molecular Imaging/Cancer Diagnostics