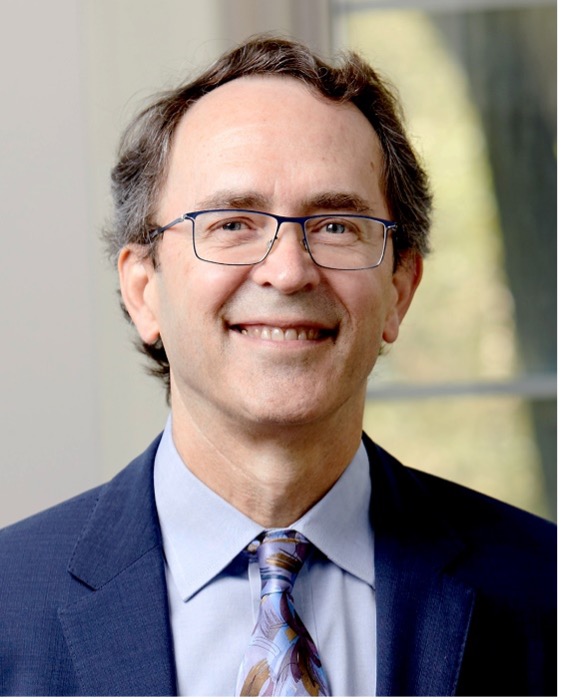 The principal focus of my laboratory is characterization of the molecular basis of general anesthetics on synaptic transmission. Current work explores presynaptic mechanisms including effects on synaptic vesicle exocytosis, calcium influx, and the role of voltage-gated sodium channels.
Research
The long-term goal of the proposed research is to identify the mechanisms of the effects of inhaled anesthetics on synaptic transmission as an approach to improving the pharmacological specificity of these notoriously promiscuous drugs. My laboratory has taken a systematic approach to identifying anesthetic effects on neurotransmission by first characterizing their presynaptic effects on transmitter release, followed by targeted studies of the mechanisms underlying these effects. The current proposal builds on our prior studies by focusing in depth on the role of ion channels, and of voltage-gated Na+ channels in particular, in the effects of anesthetics on presynaptic Ca2+ entry and exocytosis in mammalian neurons, and now extends these studies to intracellular Ca2+ regulation and neuronal subtype-specific effects. I have a broad background in neuroscience, neuropharmacology and anesthesiology with experience in the key research areas of this proposal as a PI that qualifies me to carry out the proposed studies. I have successfully administered this project for the last 20 years making fundamental discoveries important to the cellular and molecular effects of general anesthetics on synaptic transmission. The current proposal builds on this prior work incorporating new approaches and collaborations to understand the synaptic mechanisms of inhaled anesthetics from the cellular to the molecular level.
Current Projects:
Identify

the molecular determinants of volatile anesthetic modulation using the prokaryotic homologues

NavMs

and

NaChBac

.

 

Investigate the effects of volatile anesthetics on mutant eukaryotic Nav with altered anesthetic sensitivity

 

Determine whether volatile anesthetics have neuronal phenotype-selective effects on neuronal activity in vivo?

 
Bio
Dr. Hemmings, Professor and Chair of the Department of Anesthesiology, is an expert in the pharmacology of general anesthesia and how anesthetics work at a molecular level. After receiving his undergraduate, medical and doctoral degrees in pharmacology from Yale University, he conducted postdoctoral research in molecular and cellular neuroscience at The Rockefeller University with Paul Greengard. He is a member of the National Academy of Medicine and currently serves as editor-in-chief of the British Journal of Anaesthesia. He has authored more than 200 articles in anesthesiology and neuroscience, and four textbooks on anesthesiology, including Physiology and Pharmacology for Anesthesia.
Distinctions:
Graduate and postdoctoral training with Paul Greengard (Nobel laureate 2000)

 

Member of the National Academy of Medicine

Edited 6 books

 

Editor-in-chief of the

British Journal of Anaesthesia

 
Current Areas of Focus
Molecular Pharmacology
Cell Signaling and Signal Transduction