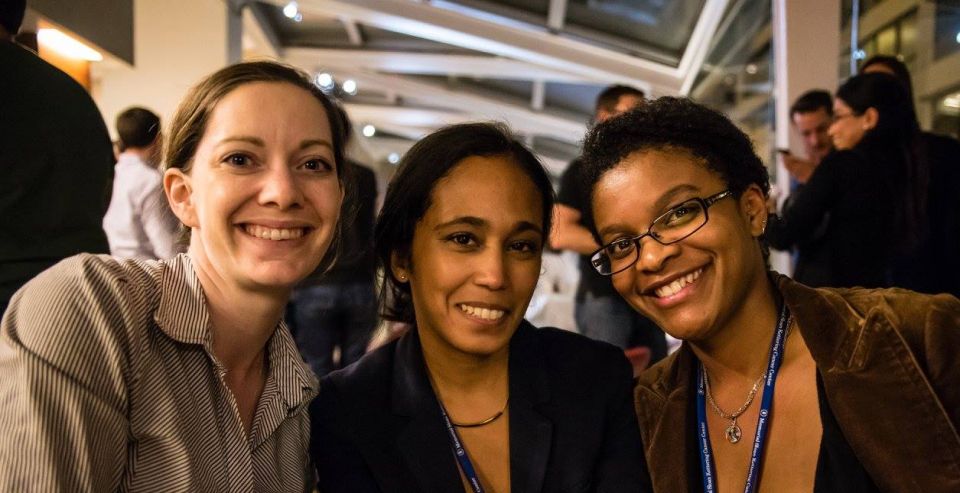 "Building a diverse community to achieve our greatest potential."
Weill Cornell Graduate School of Medical Sciences (WCGS) is deeply committed to diversity and inclusion among students, staff, and faculty. The Assistant Dean of Diversity and Student Life, Dr. Marcus Lambert, leads an effort to create a culture that respects individual characteristics by acknowledging, embracing, and valuing both differences and similarities.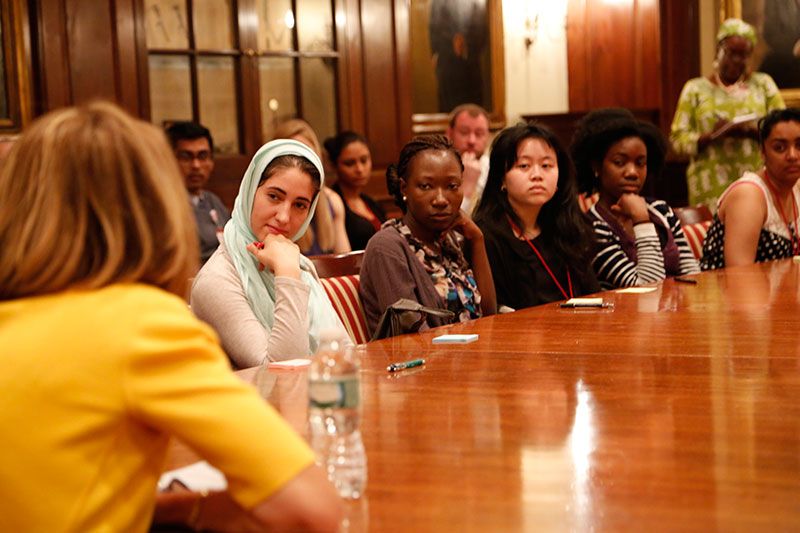 Along with the Weill Cornell Diversity Council (WCDC), the Graduate School believes diversity is a platform for developing creative solutions to challenging healthcare problems, for advancing biomedical research and technology, and for creating innovative approaches to biomedical education. We view diversity in the broadest sense and as including differences in race, ethnicity, nationality, sexual orientation, gender identity, sex, disability, religious practices, life experiences, and other important aspects of human life.
Diversity Initiatives

ACCESS Summer Internship Program - In 1994, WCGS established ACCESS (Advancing Cornell Career Experiences for Summer Students), a summer internship program for college students from underrepresented, disabled or disadvantaged backgrounds. The aims of the program are to develop students' interest in the basic sciences, inspire them to choose biomedical research as a career, and encourage students to enroll in the WCGS as a Ph.D. candidate. 
Students spend 10 weeks conducting research in a laboratory under the mentorship of an experienced scientist. The students attend lectures and discussions aimed at enhancing an understanding of the current status of biomedical research and the range of career opportunities available, attend workshops to sharpen their presentation and interview skills, and enroll in a GRE course to prepare them for the examination. For more information on the ACCESS Program please visit http://weill.cornell.edu/gradschool/summer/ or write to ACCESS@med.cornell.edu.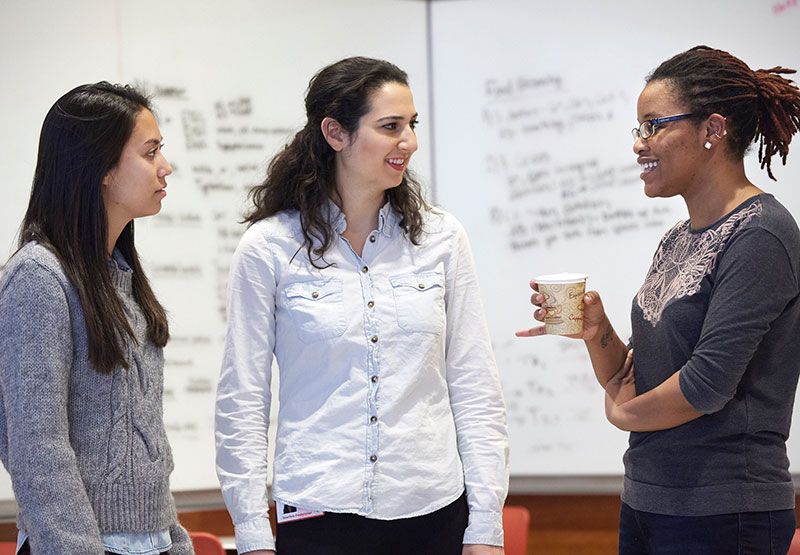 Celebrating Diversity in Science - In 2014, the WCGS and the Director of Diversity and Student Services introduced a series of diversity-centered programming that included mixers and seminars. The Celebrating Diversity in Science series has invited such speakers as Dr. Avery August, Professor and Chair of the Department of Microbiology and Immunology of the College of Veterinary Medicine at Cornell University and Dr. Medeva Ghee, Director of the Leadership Alliance and Assistant Professor of the Practice of Behavioral and Social Sciences at Brown University. 2017 seminars will resume in March. 
Tri-Institutional Minority Society (TIMS) - Many of our students are active in the Tri-Institutional Minority Society (TIMS), a scientific society that welcomes all students, postdoctoral fellows, faculty members, lab technicians, and other members of the Weill Cornell, Rockefeller and Memorial Sloan Kettering communities. The TIMS mission is to build community and provide support to traditionally underrepresented minorities in science. The inaugural TIMS reception was attended by more than 80 students and postdocs in 2014, with a fantastic follow-up Fall reception this past year. With the goal to increase minority faculty interaction with students, TIMS also sponsors luncheons with faculty and guest speakers known as the "Mentorship Meals" series. It has so far included, faculty members Dr. Joseph Osborne MD PhD, a Radiology & Nuclear Medicine Physician at Memorial Sloan Kettering Cancer Center, Dr. Andrea Morris PhD, Director of Career Resources & Professional Development at Rockefeller University, Dr. Catherine Hartley PhD, Assistant Professor at the Sackler Institute for Developmental Psychobiology, and Dr. Linnie Golightly MD, Associate Professor of Medicine in Microbiology and Immunology at WCMC and Associate Attending Physician at NYP Hospital.
Co-Chairs: 
Jamal Elkhader


Camir Ricketts
Board Members:
Dr. Will Alago (Faculty Liason)

Christina Kling (Monthly Faculty Lunch and Wellness Program Link)

Birra Taha (Monthly Faculty Lunch)

Swaroop Bose (Social Events)

Kofi Deh (Website/Social Media)

Luisi Hernandez (Treasurer)

Raul Martinez (Communications/Tri-I Overseer)

Joshua Adjei
Weill Cornell Graduate School Advisor:
Rockefeller Advisor:
Memorial Sloan Kettering:
Dr. Carol Brown (Advisor)

Nicola Buchannan

 
SPARC (Successful and Productive Academic Research Careers) Conference - WCGS co-sponsors the annual SPARC Conference, a tri-institutional collaboration which seeks to advance diversity and inclusion in the translational research workforce. In 2014, we featured oral and poster presentations of research from faculty, graduate students, residents, fellows and post-doctoral trainees many of whom are traditionally underrepresented in academic research. The 2015 conference highlighted mentorship of women researchers and physicians. The next SPARC conference is set for June 2017. 
Women in Science (WiS) – The Weill Cornell WiS group is a student-run initiative that focuses on outreach, advancement and community for women and their supporters at Weill Cornell Medical College and Weill Cornell Graduate School. Gender inequality in the sciences limits the advancement of women within academia and industry. The goal of WiS is to help encourage and support women to overcome these barriers. Throughout the year WiS organizes multiple events to advance these efforts including faculty panels, mentoring meetings with undergraduate students, and mixers between faculty, students, and post-doctoral fellows. For more information please contact weillcornell.wis@gmail.com 
The recently elected student board members are: 
President: Rachel Langenbacher
Co-Vice Presidents: Amanda Valeta and Loredana Puca
Treasurer: Lisa Standke
Secretary: Heejin Lee
Minority Graduate Student Network (MGSN) - To further promote retention among underrepresented graduate students, WCGS supports the MGSN, a city-wide student-run organization established in 2006 to advance the interests of diversity in the sciences. MGSN focuses on professional development and career outcomes for minority graduate students. For example, on May 16, 2015 MGSN and the New York Academy of Sciences co-sponsored a career fair. Employers present at the career fair represented various companies including DE Shaw, Healthcare Consultancy Group, Merck, Intel, Propel Careers, and Brookhaven National Laboratory.  There were over 75 attendees, many of whom were students from WCGS.