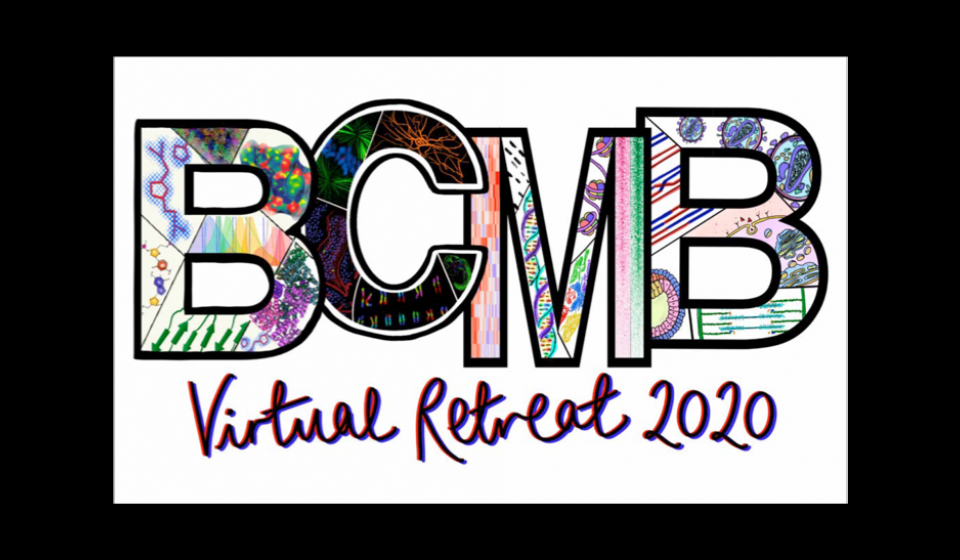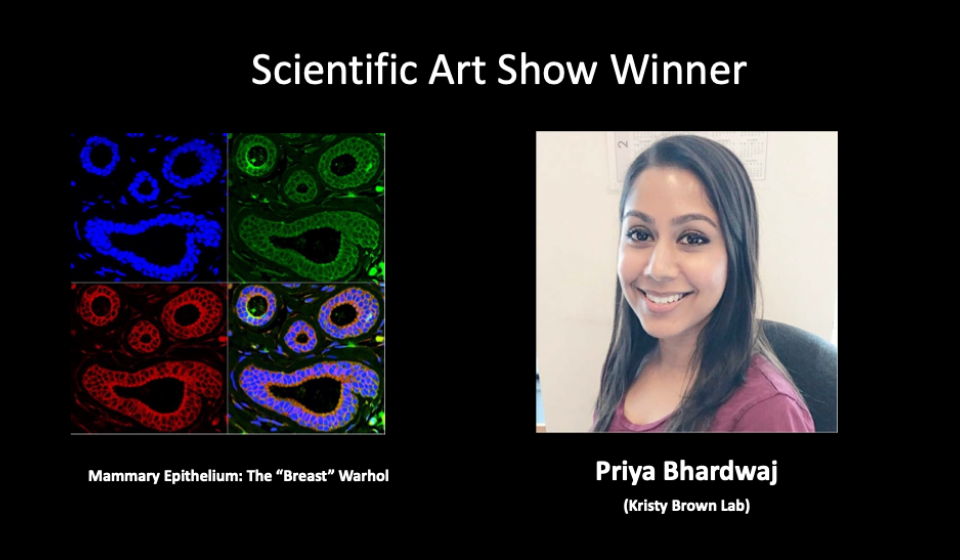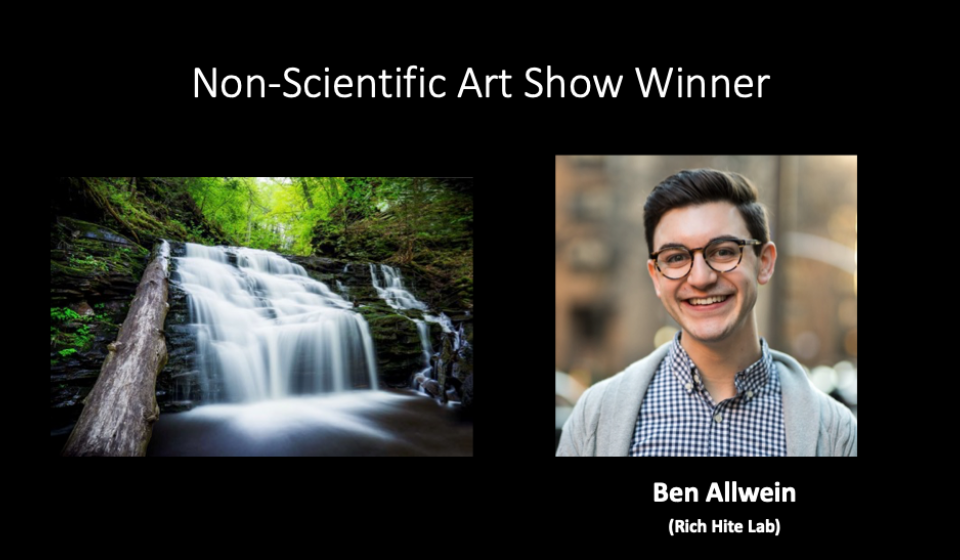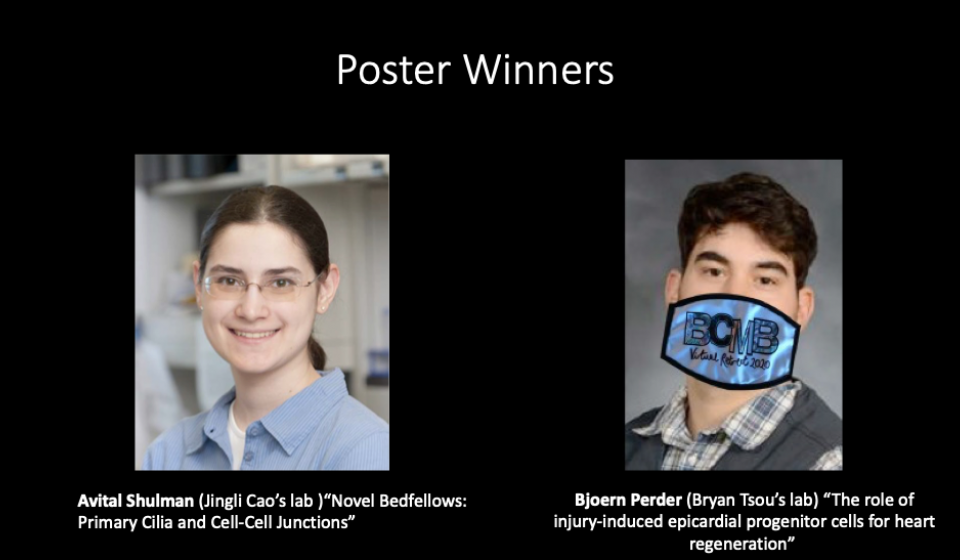 Photos courtesy of Kate Dunmore, Priya Bhardwaj & Ben Allwein
The coronavirus did not stop the BCMB program from holding yet another amazing annual scientific retreat. The retreat kicked off with a virtual Art Show to showcase the creativity of our students. Student were asked to submit art from 3 categories: Scientific Art, Non-scientific Art and BCMB logo / BCMB design. The art was voted on by BCMB graduate students and faculty with the winners of the 3 categories receiving a $400 prize. The BCMB logo that received the most votes, design was also printed on the BCMB swag (face mask) that was given to all attendees of the BCMB virtual Retreat. 
The 3-day event consisted of over 100 attendees including BCMB faculty, students and applicants and included a virtual poster session via Zoom breakout rooms with 18 poster presenters competing for a poster prize, followed by student-led virtual games and a Versus comedy show featuring two amazing faculty debating the relative advantages of in vivo research versus in vitro research. They were so good that even the comedians were cracking up laughing.
The virtual retreat concluded with scientific talks by BCMB students, postdocs, and an alumni keynote speaker followed by an announcement of the poster session winners.
Poster Prize Winners
Congrats to Avital Shulman (Bryan Tsou's lab) and Bjoern Perder (Jingli Cao's lab), the recipients of the 2020 Best Posters Award!
New Faculty
We're excited to welcome all the new faculty members who joined the BCMB community in 2020! Please welcome, Maria, Diaz-Meco, Laura Kirkman, Benjamin Kleaveland, James Lo, Jorge Moscat, Alban Ordureau and Agnel Sfeir to the BCMB program!