The National Science Foundation Graduate Research Fellowship Program (NSF GRFP) ensures the quality, vitality, and diversity of the scientific research in the United States. This prestigious program recognizes and funds outstanding graduate students who are pursuing research-based master's and doctoral degrees in science, technology, engineering, and mathematics (STEM).
WCGS students experience high success rates each year, and here, we highlight the two awardees and six students who received honorable mention. Please join us in congratulating our NSF fellows and honorable mentions when you see them around campus!
WCGS 2021 NSF GRFP Fellows

Omar employs experimental and computational methods to study TMEM16 scramblases, proteins that facilitate the rapid, and bi-directional movement of lipids between the leaflets of a lipid membrane. He is specifically interested in determining which hydrophilic properties are structural requirements for lipid scrambling, which is critical for establishing the molecular mechanisms of lipid transport by scramblases. Thus, his project aims to develop a novel single-molecule scrambling assay in tandem with molecular dynamic simulations to better understand the molecular mechanisms and nuances of phospholipid scrambling. Omar is co-mentored by Drs. Alessio Accardi and George Khelashvili.
Madelyn's research focuses on epigenetic mechanisms of cocaine addiction. Specifically, she uses animal models of addiction to study the role of dorsal hippocampal DNA methylation in drug-seeking behaviors. Her project looks at genome-wide changes, as well as specific genes implicated in cocaine addiction, such as those that encode L-type calcium channels. This research will lead to possible epigenetic targets for addiction treatment and a better understanding of individual differences in sensitivities to drug addiction and relapse. Madelyn is co-mentored by Drs. Miklos Toth and Anjali Rajadhyaksha.
WCGS 2021 NSF Honorable Mention
Each year the NSF bestows Honorable Mention to meritorious applicants who do not receive fellowship awards. Honorable Mention is considered a significant academic achievement and we applaud our students!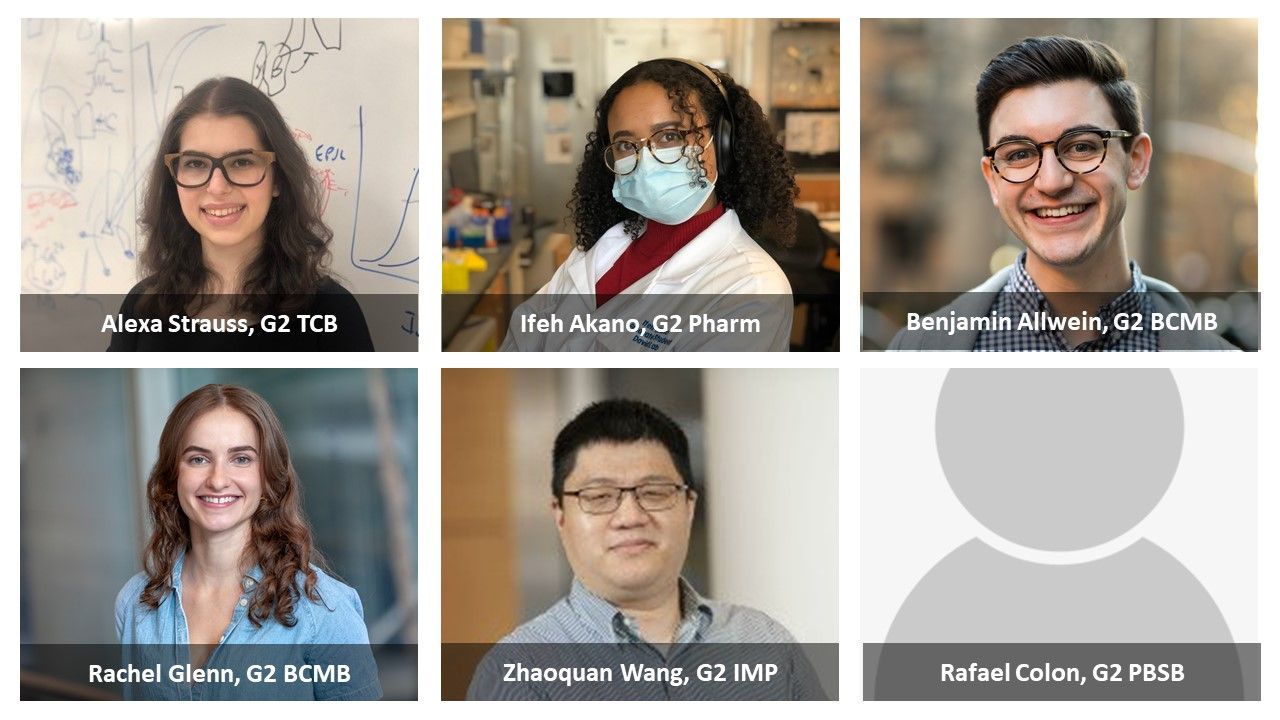 To read more about our student fellows and their projects, please see our Meet Our Fellows page.