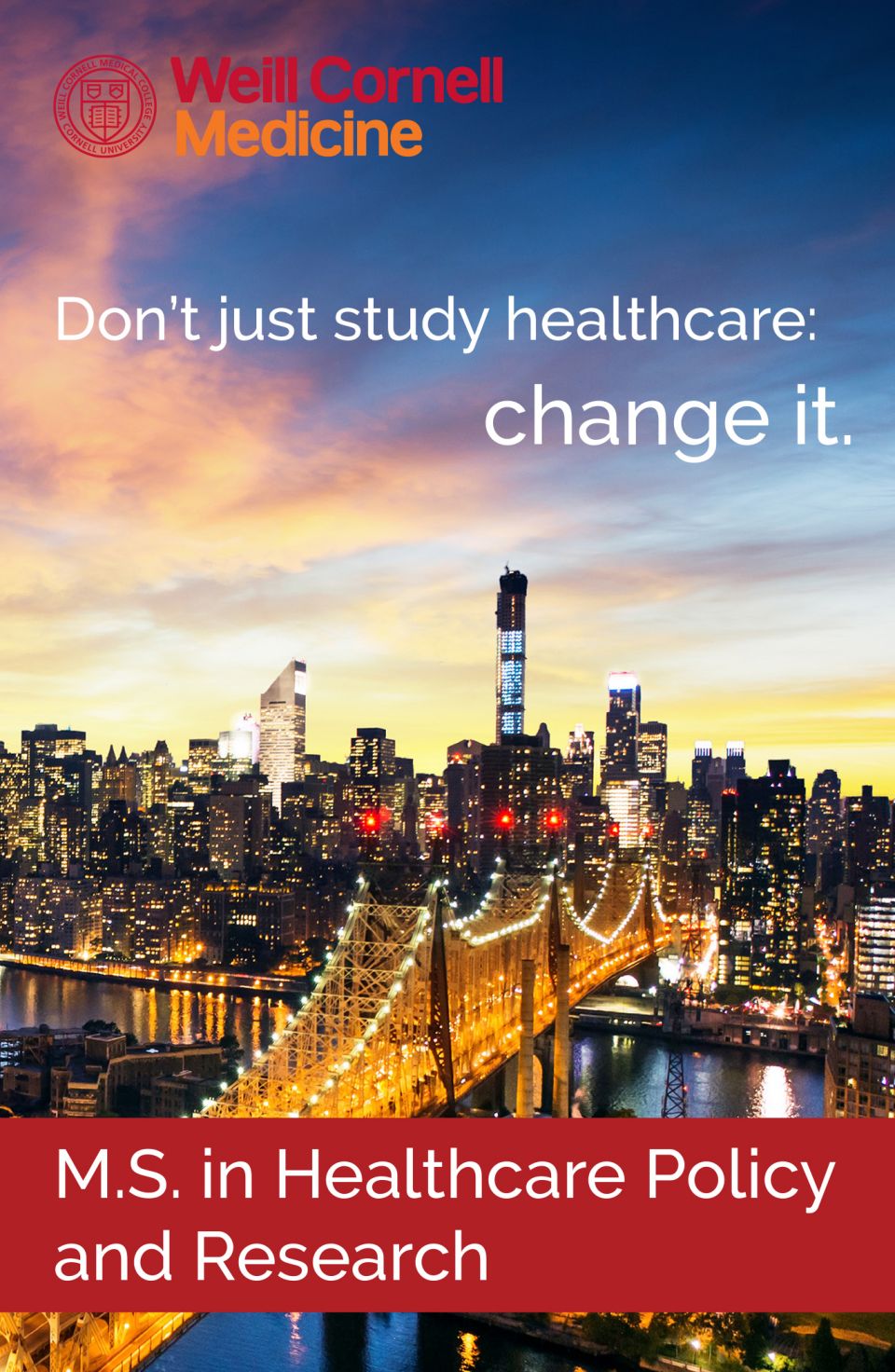 Overview
The Department of Healthcare Policy & Research offers a range of educational programs to train the next generation of leading researchers and practitioners in the study of the most effective ways to organize, coordinate, manage, finance and deliver high quality care. Under the then-Department of Public Health, a Certificate in Health Information Technology was established in 2010. Three years later, the Department enrolled its first class for their brand new M.S. In Health Informatics. In 2014, under its new branding as Healthcare Policy & Research, the Department launched a second M.S. In Health Policy and Economics as well as a new Certificate in Health Analytics.
Current programs include:
The master's programs share a common foundation in health services research methods and include a mentored research project providing hands-on experience.
The Biostatistics and Date Science track 

provides top-class training in biostatistics, as well as the analytic techniques used in data science to prepare students for the data-driven challenges of today's world.

The Health Informatics track introduces methods for examining the use of information systems, assessing impact and developing computational models.

The Health Policy and Economics track provides methods for assessing economic and policy influences on health and healthcare delivery.

The Certificate in Health Analytics 

trains students in statistical and computation techniques for the analysis of healthcare data.
Program Requirements
Applicants to all programs must hold a bachelor's degree. Standardized test scores are not required, however strongly recommended. 
Learn more about the application process.

Contact information:
425 East 61st Street
Suite 301
New York, NY 10065
Phone: (646) 962-9410