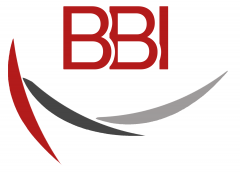 The BENCH TO BEDSIDE INITIATIVE was founded as a Weill Cornell student club in 2010 and has resulted in the creation of several seed-funded biotech startups. We unite members of the tri-institutional community and professionals in NYC interested in entrepreneurship and/or venture capital in the life sciences. Our mission is to help scientists and clinicians in our community translate their ideas into products that can help patients.
Come to our Fall 2016 kickoff event to meet aspiring entrepreneurs, inventors, scientists, clinicians, engineers and business professionals and to network with future teammates for our December Pitch Day.

Featuring:
Renier Brentjens, MD, PhD, Director, Cellular Therapeutics, MSKCC; Scientific Co-Founder of Juno Therapeutics (JUNO).
And three Weill Cornell BBI alumni startups:
Frank Borchetta, JD, Founder and CEO, Repairogen.
Kevin O'Rourke, MD, PhD candidate, Co-Founder, York Avenue Diagnostics.
Kate Rochlin, PhD, Founder and CSO, Immunovent.
Register at https://www.eventbrite.com/e/bench-to-bedside-initiative-entrepreneurship- kickoff-networking-evening-tickets-26710526905


For further information, contact:
Sarah Kishinevsky
Director, Dean's Entrepreneurship Lab
sak2036@med.cornell.edu
212-746-5767